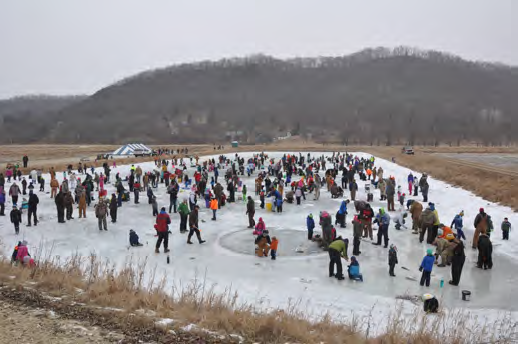 The weather outside wasn't quite frightful, but it was coolish for a Wisconsin winter this February 3rd for the Genoa WI) National Fish Hatchery's annual Kids Ice Fishing Day. The event, sponsored by our shared Friends Group with the Midwest Fisheries Center (the Friends of the Upper Miss), has sponsored this event and our spring Kids Fishing Day for over a decade now. The event has grown from a small event of less than 100 people, to a much anticipated outdoor extravaganza with 648 people attending!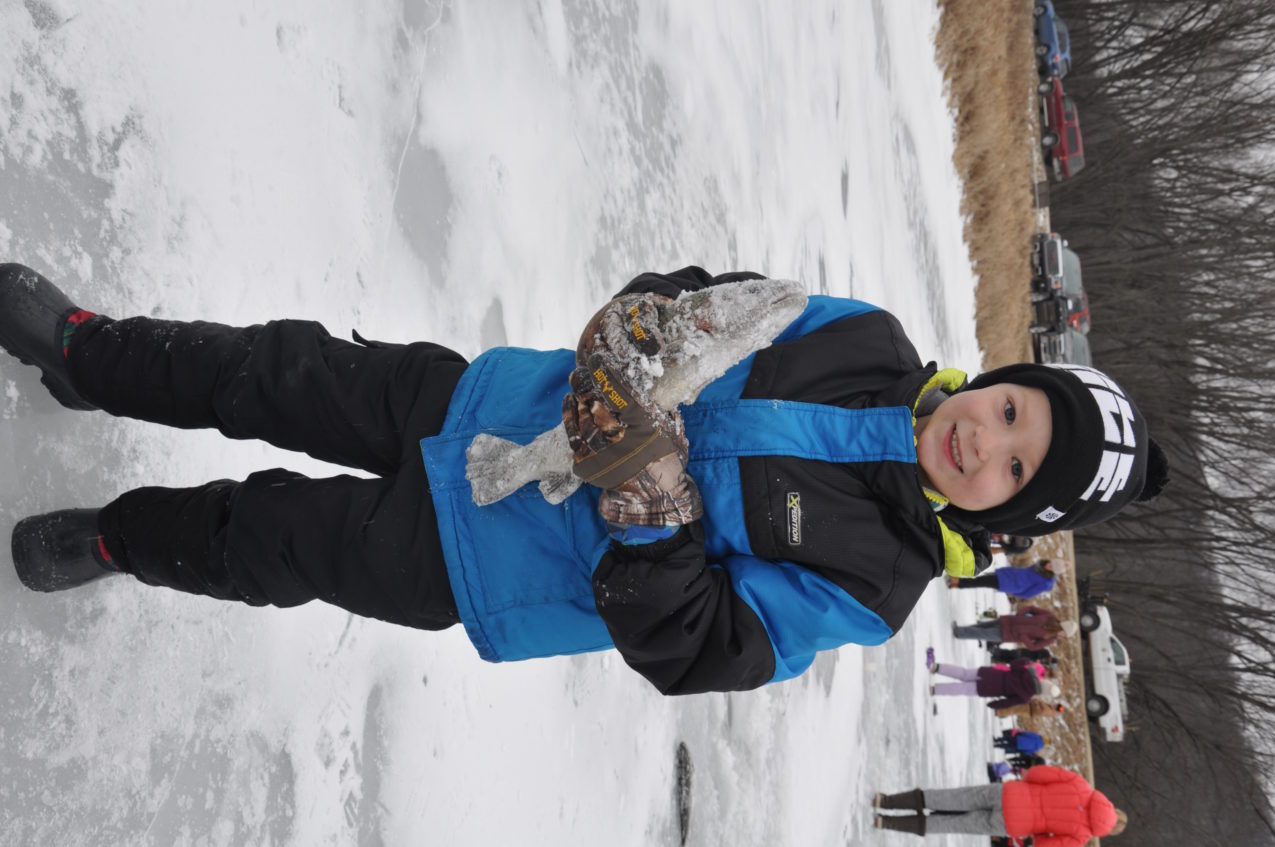 Three hundred and thirty children ages 5-12 participated in the fishing event, with the majority of them catching their 3 fish limit of rainbow trout. Lots of smiles were on hand, as some children caught their first fish through the ice. This is a great family event also, as parents and guardians are invited to help mentor their child as they learn to ice fish. A warming tent and plenty of hot chocolate was supplied to keep the participants comfortable, and after the fishing was done a light lunch was supplied to kids and adults alike. The food and drink was generously supplied and served by our Friends group. Genoa NFH and Midwest Fisheries Center staff were also on hand to supply bait and ice fishing gear and offer up some ice fishing safety tips and ice fishing techniques to help the kids be successful and safe.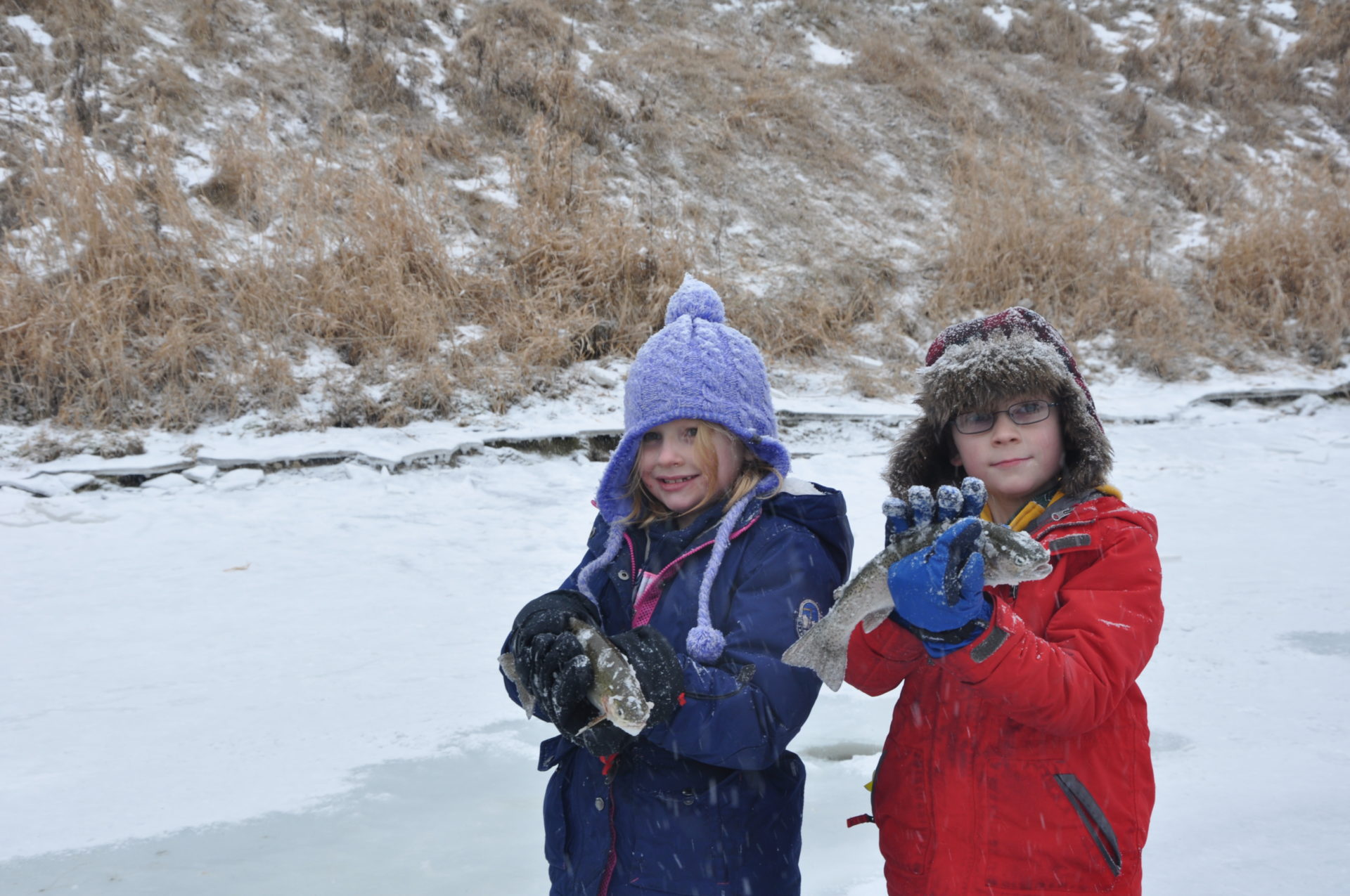 Judging by the size of the smiles at the end of the day, it looked like we have some new ice fishing enthusiasts in the making, and may just have made a family memory or two that will be cherished and revisited in the upcoming years. Hopefully a seed for loving the outdoors and desiring to preserve it will grow and be passed along to this next generation of conservationists as well.
By Doug Aloisi