April 12, 2016
What would you do if someone gave you $36 million – after you picked your jaw up off the ground, I mean?That's our happy predicament: Last year, nearly 40,000 volunteers donated 1.5 million hours, valued at more than $36 million, to the U.S. Fish and Wildlife Service. Those combined hours equal 681 full-time employees. The Service has a workforce of only a little over 9,000 employees, so those volunteer hours are a mighty big gift.
We have an opportunity, however modest, to give all our volunteers a huge THANK YOU this week during National Volunteer Week.
INTERESTED? Get more information on volunteering with the U.S. Fish and Wildlife Service.
It is almost impossible to list all the activities our volunteers help us with – everything probably describes it best – but here is a brief list: banding a bird, greeting a visitor, leading a birding tour, helping with a wildlife survey, sustaining a garden, planting native plants, pulling invasive weeds, working on various maintenance tasks and more.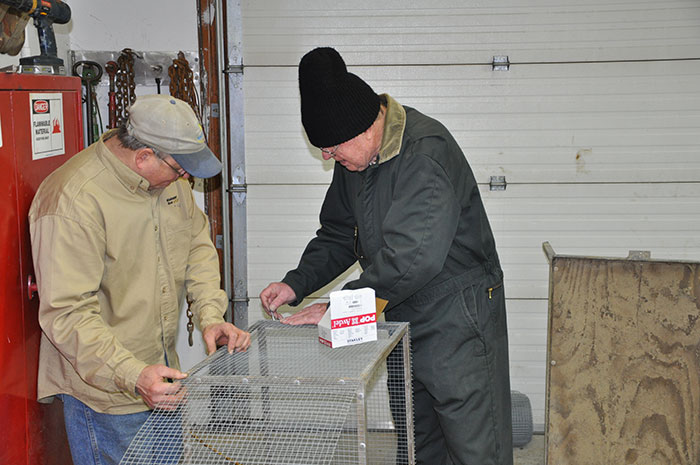 Volunteers came out for February's annual mussel-cage repair day at Genoa National Fish Hatchery in Wisconsin to help repair our old mussel cages and get them ready for the upcoming production season. After a couple seasons in the river, mussel cages need refurbishing. Genoa staff treated the volunteers to a lunch of hamburgers with all the trimmings. It is a small price to pay for the amount of hard work done by our dedicated group of volunteers. Photo by USFWS